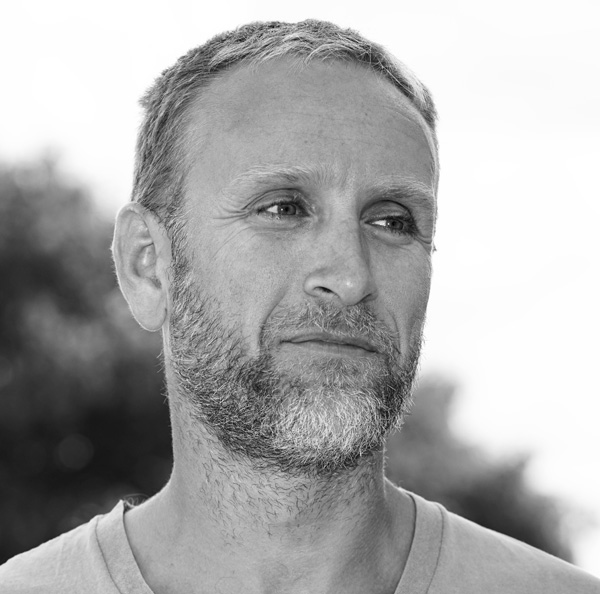 After working for more than a decade in the fight against climate change, François left everything and moved to Liberia in 2013. It was the trigger. First recognized for his mastery of the animated gif, which allows him to let his imagination run free, he then diversifies his photographic practice.
Sometimes documentary, often personal, he uses photography as a tool to serve his passions. Among these, one comes back like a red thread: African cinemas. When he arrived in Liberia, he discovered Nollywood (Nigerian cinema) and its derivatives and never stopped telling the forms and adventures of cinema in Africa. His latest project, which is also his first long-term project, Cinemas of Morocco, tells the story of theaters and audiences in Morocco throughout the 20th century.
François Beaurain was born in 1976 and lives and works in Rabat (Morocco). A self-taught photographer, he holds a master's degree in physics and a doctorate in chemistry.
---
EXHIBITIONS
2022: Cinemas of Morocco, CDA Gallery, Casablanca, Morocco
2020: Night of the year, Rencontres photographiques,d'Arles Candor, Fetite, Berlin
2018 :Rencontres Photographiques de Rabat, Morocco Digitalia, Museum of the African Diaspora , San Francisco
2017 :Les NuitsPhotographiquesd'Essaouira, Morocco, Lagos Photo Festival Changjiang International Photography and Video Biennale
2016 :Festival Circulations, Paris,
"Designing Africa 3.0" ,Milan
"Dey your lane", Bozar, Bruxelles
"Tear mybra", Rencontres photographiques d'Arles
Les Nuits Photographiques d'Essaouira, Morocco
2015 :Lagos Photo Festival, "Making Africa", Vitra Design Museum, Guggenheim Bilbao and VitraDesignaMuseum
---
RESIDENCIES
2017 :Arthouse foundation, Lagos
2015 :African Artist's Foundation, Lagos
2015 :Maroc Artist Meeting, Marrakech
---
Selected Images