PRIMORDIAL
NICOLAS DENINO
SOLO SHOW
04 MAY – 31 OCTOBER 2023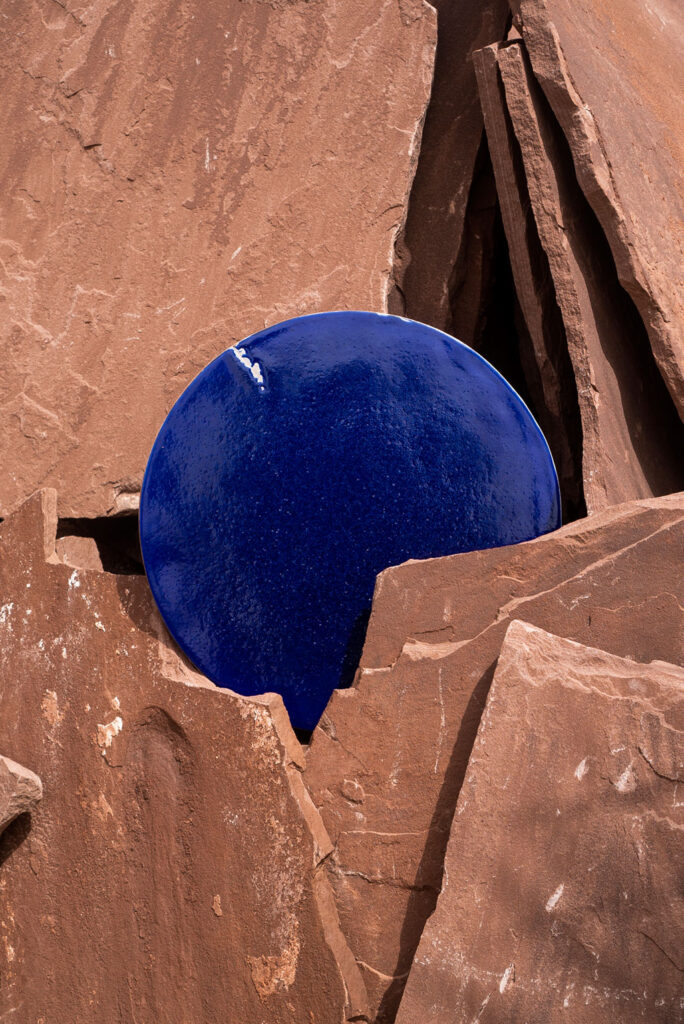 L'BLASSA ART SPACE has the pleasure of hosting the first Moroccan solo exhibition of Uruguayan artist Nicolás Denino. The exhibition features a selection of works from different periods including some recent realizations that the artist specially conceived and produced in Marrakech.
Nicolás Denino's research (Montevideo 1985) is based on the study of geometric shapes, mainly circles and squares, their repetition in space and the potential of specific colors of blue, white and black. The choice to employ an abstract-geometric vocabulary implies a constant search for the meaning of harmony. The basis of his creative process constitutes formal agreements, correspondences and the proportions between elements. It is an extremely intuitive approach to design and is always governed by a mental "drawing" that the artist translates through precise coordinates.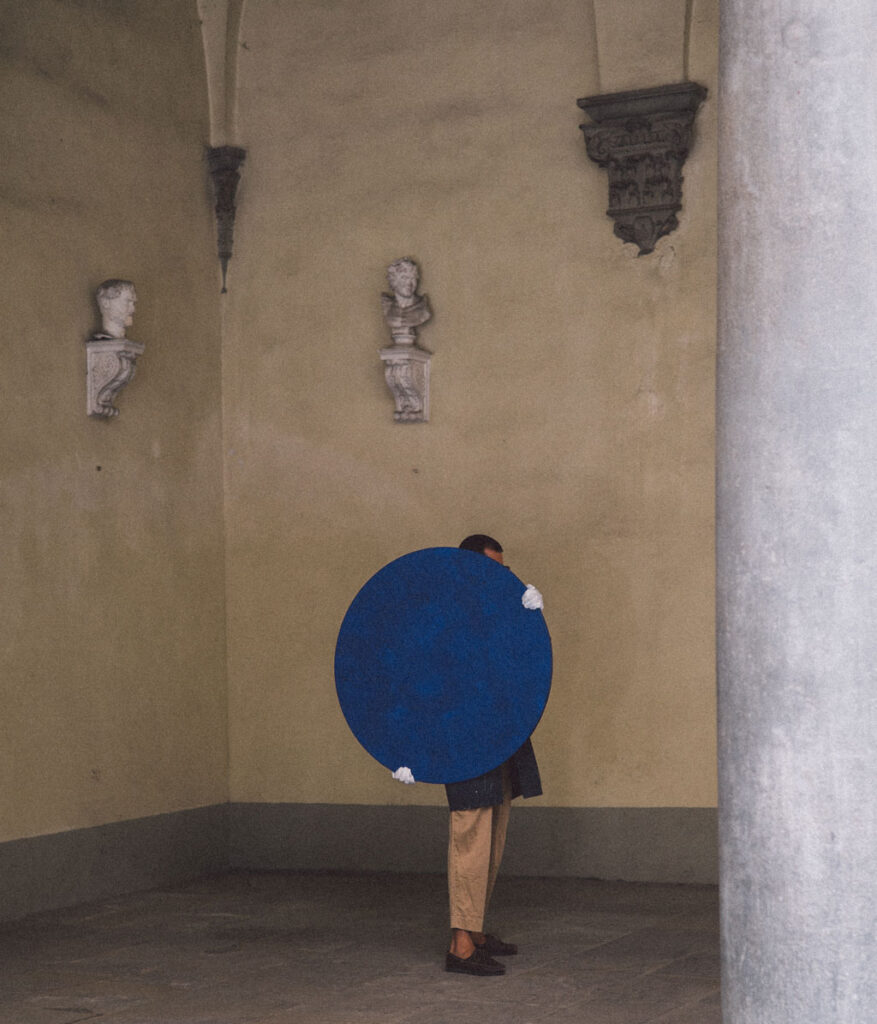 His activity ranges from two-dimensional works, such as canvases, to three-dimensional works, such as shaped canvases, sculptures, and glass works. Additionally, he conducts specific studies of ancient media like book pages and natural media like roots, which are always modified and altered from their original function through color interventions. For the occasion, the artist has prepared an exhibition in close relation to the exhibition space. L'BLASSA ART SPACE has been rethought to accommodate large-scale works and site-specific installations. Following a careful compositional direction, the installation is configured as an essential tool to examine the spatial potential of some works that lose their more canonical type of fruition (frontal vision) to seek a different relationship with the viewer. A relationship closer to that of ritual or shared experience. The common threads of the artist's poetics, the circular geometries and the colors blue and white, are interpreted through multiple techniques inspired by early experiments and his latest research in Morocco on local drawing techniques.
The title of the exhibition 'Primordial' intends to redeem the importance of the not yet defined choices made by the artist. In the common lexicon, the term primordial is often used in a negative key referring to something not yet developed, formed or defined. Contrary to these meanings, Denino's works want to emphasize in a positive key the different possibilities and infinite translations that some simple forms, such as that of the circle, and some specific colors, can take on in relation to a contemporary vision and fruition. In addition to that, the energy of these elements succeeds in bringing different cultures into the dialogue that the artist explores by experimenting with different ways of working depending on the location in which he is working.